In Jewish time, we enter a portal of preparation for the High Holy Days on Tisha B'Av and continue through the sacred days in the month of Elul that bring us to Rosh Hashanah. Join Nefesh as we journey through this portal together as a community throughout the months of August and September.

Elul Spiritual Challenge
A 5 week self-guided digital media offering from Rabbi Susan to help you get ready for the High Holy Days
A Time to Repair: Elul and T'shuvah Workshops
Join Nefesh for digital Sunday offerings in the month of Elul (August-September)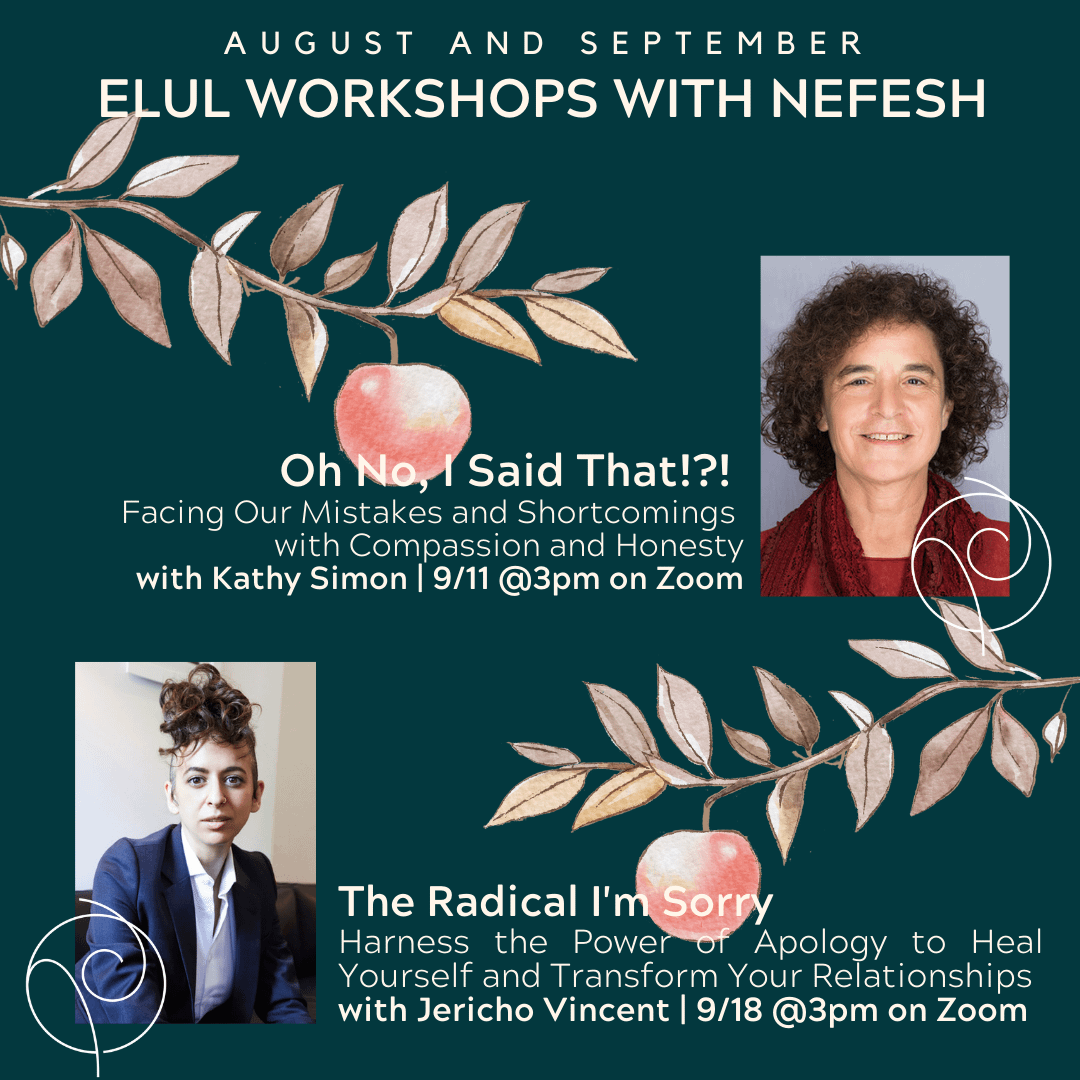 9/11 @3-4:30pm on Zoom
It can be challenging to stay kind with ourselves while looking genuinely at things we have done or said that we do not feel good about. In this online workshop with Nefesh Kin Kathy Simon, we'll look at how to stay compassionate with ourselves, even while feeling regret or remorse. We'll base our practice on examples from our lives to explore together and for individual reflection.
9/18 @3-5:30pm on Zoom
Harness the power of apology to heal and transform your relationships. An online workshop by Jericho Vincent and Shuva featuring ancestral Jewish restorative justice teachings, meditations, and music.
High Holy Days Preparation for Nefesh Kin
The High Holy Days Book Group and Kol Nidre Choir are back on Sundays from August – October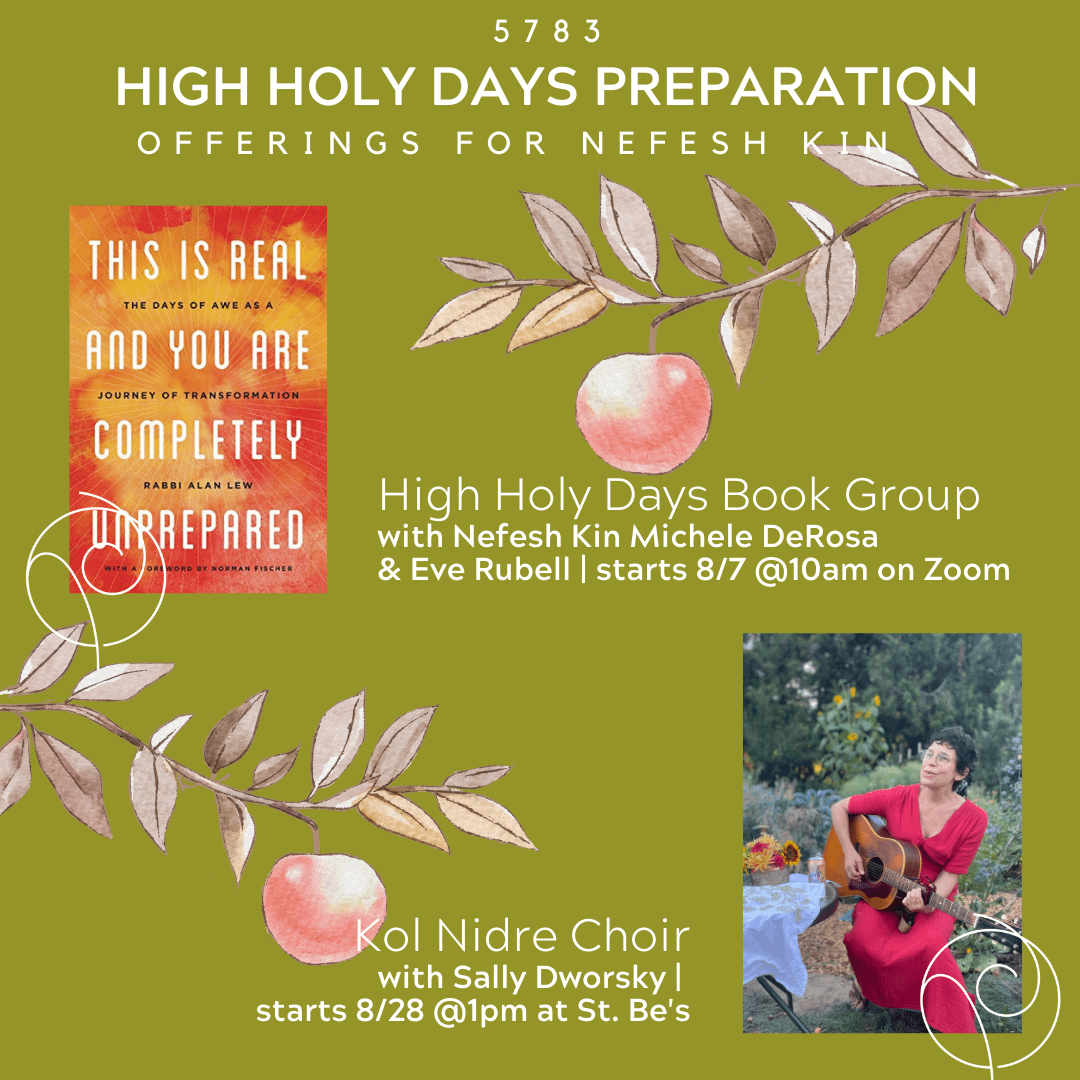 8/28, 9/11, 9/18, 10/2 @ 1-2:30PM at St. Be's
Join the Nefesh Kol Nidre choir, now back for its third year! Sally will be guiding you through learning the language, melody and harmony of this beautiful prayer and the Avinu Malkeinu so that we can sing them all together on Yom Kippur.
8/7, 8/21, 9/11, 9/18, 10/2, 10/9 @ 10-11:15AM on Zoom
Join fellow Nefesh Kin for a High Holy Days Prep Book Group & Discussion on This is Real and You are Completely Unprepared by Alan Lew, co-facilitated by Nefesh Kin Eve Rubell and Michele DeRosa.
This group is at capacity. If you are interested in joining, please reach out to Ellen Kennedy.
Curious about Kinship? Click here to read more or drop a note to Jordana Fraider, Executive Director (jfraider@nefeshla.org)