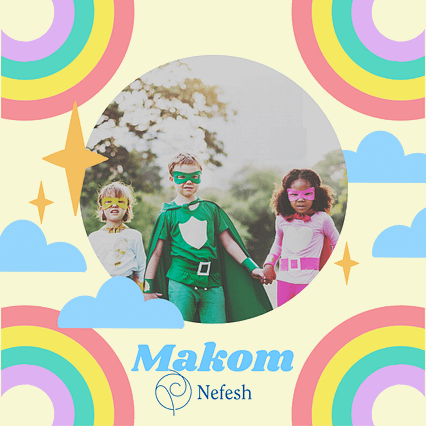 Makom is a weekly class for 7 – 9 year olds with robust content, creative expression, and practical tools for building a Jewish life.
The word makom means "place", and we are developing an understanding that every place can be a Jewish place. We learn together in class, and continue with family learning throughout the week, reinforcing this idea that wherever they are they can be living a Jewish life.
Every class is centered around 3 components:
Blessings: to learn, unpack, appreciate
Middah: our soul traits, which we apply to real life situations
Torah story: examining and questioning the story behind the story; learning to interpret themes
We also start learning to decode Hebrew, studying the Aleph-Bet and useful words that can be applied in their daily routines.
And using art, music and movement, we have a full body experience of Jewish education!
Makom is taught by Ellen Kennedy, who has an extensive background in Jewish education, music and movement, and has worked with children of all ages.
For more information:
Join Makom