Tisha B'Av 2021 / תִּשְׁעָה בְּאָב 5781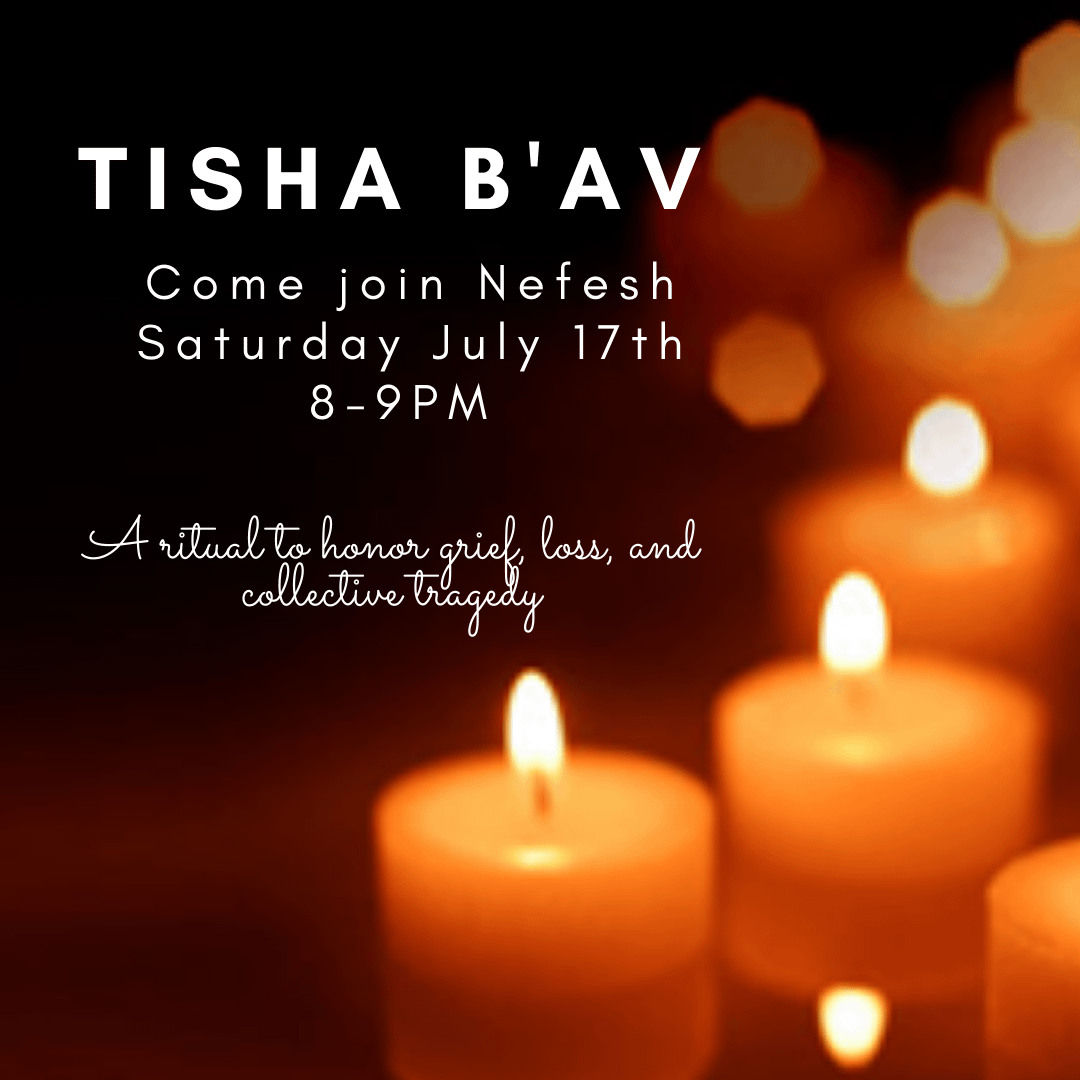 July 17, 2021
@
8:00 pm
–
9:15 pm
PDT
A night of candlelight, LAMENTATIONS, and ritual to honor grief, loss, and collective tragedy from wherever you are virtually.
---
Tish'a B'Av (The Ninth of Av) for Hebrew Year 5781 begins at sundown on and ends at nightfall on .
Tisha B'Av (Hebrew: תשעה באב or ט׳ באב, "the Ninth of Av,") is an annual fast day in Judaism, named for the ninth day (Tisha) of the month of Av in the Hebrew calendar. The fast commemorates the destruction of both the First Temple and Second Temple in Jerusalem, which occurred about 655 years apart, but on the same Hebrew calendar date.
Registration is required:
Tisha B'av with Nefesh Saturday, July 17