Lag BaOmer 2021 / ל״ג בָּעוֹמֶר 5781
Lag BaOmer (33rd day of counting the Omer) for Hebrew Year 5781 begins at sundown on and ends at nightfall on .
Lag BaOmer (Hebrew: ל״ג בעומר), also Lag B'Omer, is a minor holiday that occurs on the 33rd day of the Omer, the 49-day period between Passover and Shavuot. A break from the semi-mourning of the Omer, key aspects of Lag B'omer include holding Jewish weddings (it's the one day during the Omer when Jewish law permits them), lighting bonfires and getting haircuts.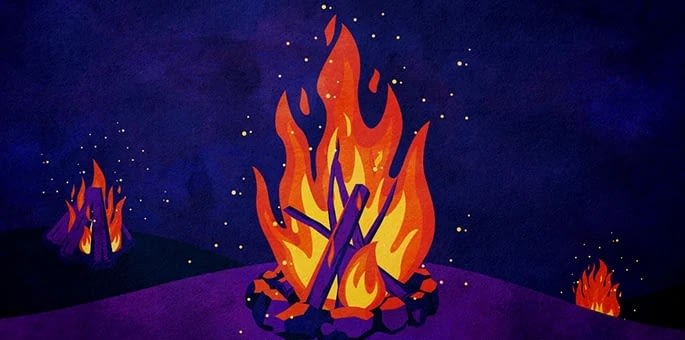 Related Events